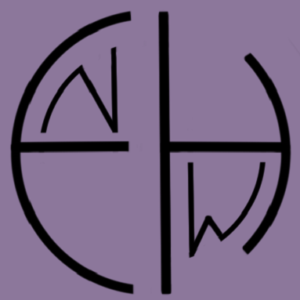 2024 Annual Workshop – Ego, Soul, and the Restorative Function of Emotional Pain
Presenter: Leland Baggett, LPC
The event is both In-person and Online
This workshop is based on the premise that emotional healing is fundamentally a psycho-spiritual event. The Heart and Soul of Emotional Healing represents an original approach to psychotherapy based upon the premise that emotional healing is fundamentally a psycho-spiritual event. This approach integrates the values of authentic presence, intentionality, and meaning rooted in the Humanistic-Existential-Phenomenological orientation — with aspects of Buddhist Psychology and Transpersonal Psychology. It is based upon the interweaving of three elemental assertions.
The first assertion has to do with the two-fold nature of the human mind, sometimes referred to as duality (or the dualistic mode of consciousness) and non-duality (or non-dual awareness), which will be re-contextualized into the concepts of ego and soul.
This leads us to the second assertion, which is that the subjective quality of the internal dynamic between our ego and our soul is of central importance in both understanding the true source or cause of emotional pain, and also in the process of emotional healing.
The third assertion has to do with a radical reframing of emotional pain as: a necessary and invaluable resource that not only serves the process of emotional healing, but also provides a direct path for awakening into the experience of our soul. In this sense, emotional pain is both a diagnostic indicator of the state of non-alignment between ego and soul, as well as a dynamic force that can be used as a powerful agent for healing and transformation.
In this workshop we will lay out a concise theoretical basis for these three assertions and will provide a practical and systematic method for deep healing and transformation. There will be many opportunities for dialog, interactions, examples and experiential processes throughout the workshop.
Segment One: Introduce the concept of the twofold nature of the human mind. a. Duality and non-duality b. Ego and soul.
Segment Two: The Restorative Function of Emotional Pain a. The dynamic relationship between ego and soul b. Characteristics of alignment vs. non-alignment
Segment Three: Obstacles to Emotional Healing

a. Over-identification with the ego
b. Deep Aversion to Experiencing Emotional Pain (i.e. resistance)
c. Untangling pain and suffering

Segment Four: The Alchemical Process of Emotional Healing a. Reframing emotion as energy in
motion: E-Motion

a. Melting frozen patterns of resisted pain
b. Inviting energy of pain into peaceful loving presence of the soul.
Bio:
Leland (Chip) Baggett, M.A., LPC, is a psychotherapist and author, and is a highly respected thought leader in the field of humanistic/existential/transpersonal psychology, bringing attention to the interface between psychotherapy and spirituality. He holds a Master of Arts degree in Humanistic Psychology from the University of West Georgia, and is past president of the Association for Humanistic Psychology and the North Carolina Mental Health Counselors Association. In1988 he published a book of poetry, "So Where's The Dawn", which depicts the journey of emotional healing after the loss of a relationship. He is a Licensed Clinical Mental Health Counselor and has maintained a private psychotherapy practice for over forty five years, working with individual adults and couples. He currently maintains his practice in Asheville, North Carolina.
Baggett's academic and professional background, combined with his own personal journey of spiritual exploration, provides him with a unique perspective and a wealth of experience to assist individuals as they confront their own psychological or existential or spiritual crises. He has developed an innovative approach to psychotherapy that is centered in the relationship between emotional healing and spiritual awakening.
His approach to couples therapy emphasizes the impact of states of consciousness upon interpersonal dynamics, a phenomenon that is often overlooked. This has led to the development of a unique psycho-spiritual approach to couples work, which is presented in his book, "Waking Up Together: An Interactive Practice For Couples" (2009).
Chip and his partner, Natalie, love to ground their spiritual journey by tending to their home and gardens in the country just outside of Asheville, communing with the land and its abundant wildlife.